dylan patrick clark learns rails: Week one has... →
dylnclrk-learns-rails: Week one has come to a close. I can't believe how natural it felt to write object oriented code today. I feel like I've learned so much already, and it's only the end of the first week! Today we worked on Trees. This led me to harken back to learning mathematical logic in college, and…
nainomics: An introduction to Algorithms and... →
nainomics: Purpose of this Article: To give a broad knowledge of what are computer algortihms and give helpful resources to anyone who wants to get started. What are Algorithms: Algorithms are used for calculation, data processing, and automated…
the software philosopher: How Auto-Correction... →
thesoftwarephilosopher: The Levenshtein word distance algorithm compares words for similarity by calculating the smallest number of insertions, deletions, and substituions required to transform one string (word) into another. You can choose some limit — say, 4 — below which the distance between two words is short…
The rise of human-computer cooperation.
smsag: The interface between man and machine … is more important than the power of the man or the power of the machine in determining overall capability. (Shyam Sankar)
No longer posting to this
If it wasn't already obvious due to the ceasing of activity here, this journal is no longer going to be updated. Thank you nerdybiker for following.
Watch
pianogirl8: notsofireproof: mageofbutts: blingostarr: spiswatchingyou: i-steal-your-pantsu: videohall: Wow that's amazing, I thought it was fake after seeing them draw on the paper. That alone is ingenious. what the hell oh my gOD i was already dead at the dance dance revolution part thaaat's pretty cool i'm dying right now oh my god i need this in my life  O_O HOLY SHIT...
dream in code →
Watch
isomorphismes: Gerald Jay Sussman on biology & computation. The human genome is 1 GB. So is Windows OS. We have no idea how to program a 10¹²-unit thing like a human, or a cow. A salamander regrows three elbows if you break off its arm and reattach it — responding to local errors. We have no idea how to write computer vision in a few steps like neurons do. Program efficiency doesn't...
Nietzche's guide to technical support →
"When a user is calling in need of help, don't forget that he is a weakling. Only a loser would need to come groveling to you, begging for crumbs of help that may fall from your godlike lips. And he KNOWS that he is a loser in the race of the weak and the strong, that his kind is doomed to extinction. Therefore, show him no mercy. Treat him with the utter contempt that he deserves. It...
ARM assembly Language →
Pardon, I keep finding better explanations or different ways to say the same thing. this is most likely the last ARM presentation posting. This contains a good explanation of rotating variables.
simple machines pdf arm instruction set →
ARM instruction set
4 tags
ARM explaination .pdf →
Explains several ARM concepts.
Dictionary of Algorithms and Data Structures →
2 tags
condition codes →
A description of condition flags in ARM processing. "N: Negative The N flag is set by an instruction if the result is negative. In practice, N is set to the two's complement sign bit of the result (bit 31). Z: Zero The Z flag is set if the result of the flag-setting instruction is zero. C: Carry (or Unsigned Overflow) The C flag is set if the result of an unsigned operation...
3 tags
motorola 68k tutorial →
Various concepts about this processor explained by mr.Jester
Assembly language examples →
1 tag
Intel 8086 Wikipedia →
2 tags
ASCII Parity bits →
Isomorphismes: Things I've written that are meant... →
isomorphismes: Er, this is probably too late for most of the students revising for exams. Sorry, I forgot that happens this time of year. I used to be a good teacher, I swear! If it isn't too late, I hope these short posts make useful study aids: How to multiply matrices. Determinant of a matrix…
Ratchet_Co: 01001100 01100101 01100001 01110010... →
ratchetco: ...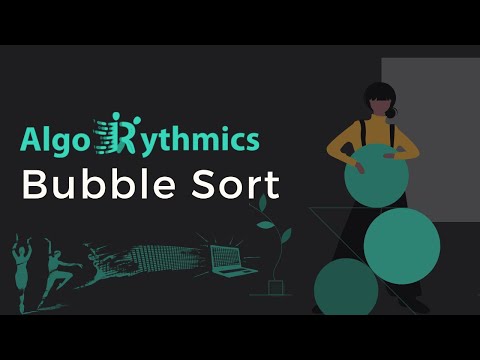 A professor's computer science site →
2 tags
Youtube algorithms as used for computer science →
2 tags
Great explanations of Java concepts →
3 tags
A more complete Java youtube tutorial list →
Link to the whole playlist that video is from →